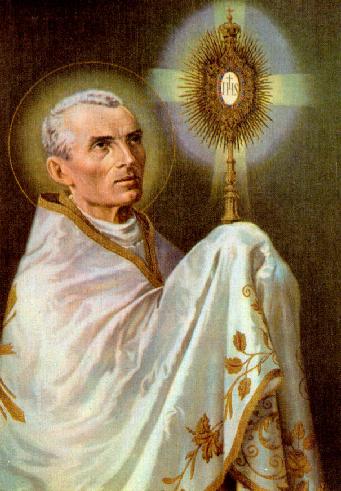 In our Sacramental life in the Church, the Sacraments of Initiation have gotten a little mixed up. Infants are baptized; children confess and receive the Blessed Sacrament; and tweens receive Confirmation-- in that order. But not any longer in the Diocese of Fargo.
When the sacraments are conferred in this order, he said, it becomes more obvious that "both baptism and confirmation lead to the Eucharist." This sacramental assistance helps Catholics live "that intimate relationship of being the beloved sons and daughters of the Father in our daily lives," he added.
Thanks to Father Z for
explaining and encouraging this on his blog
.
In the Sacramental life, just as in the human ordering of Marriage, the union is sealed first between the soul and Christ in the Sacraments of Baptism and Confirmation before the "Wedding Feast of the Lamb" in which the soul receives Him "Body, Blood, Soul and Divinity," which is the consummation of our hearts' love with Christ.
It only makes sense... first comes Love, then comes Marriage.