Alright ladies! It's time to review some of the season's latest fashions that also are modest! No brown sacks here, just beautiful clothing!
I think she looks like Jackie O!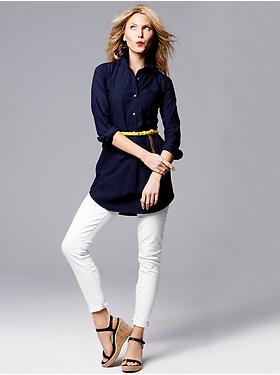 (note! don't wear this so-called shirt-dress without the jeans underneath!)
a great way to cure an obnoxious plunging neckline
Thank you nice gal on Facebook for posting this gown!
lovely!
I think this would look better with cowboy boots... and a smile!
and finally, two bathing suits that flatter and don't offend!